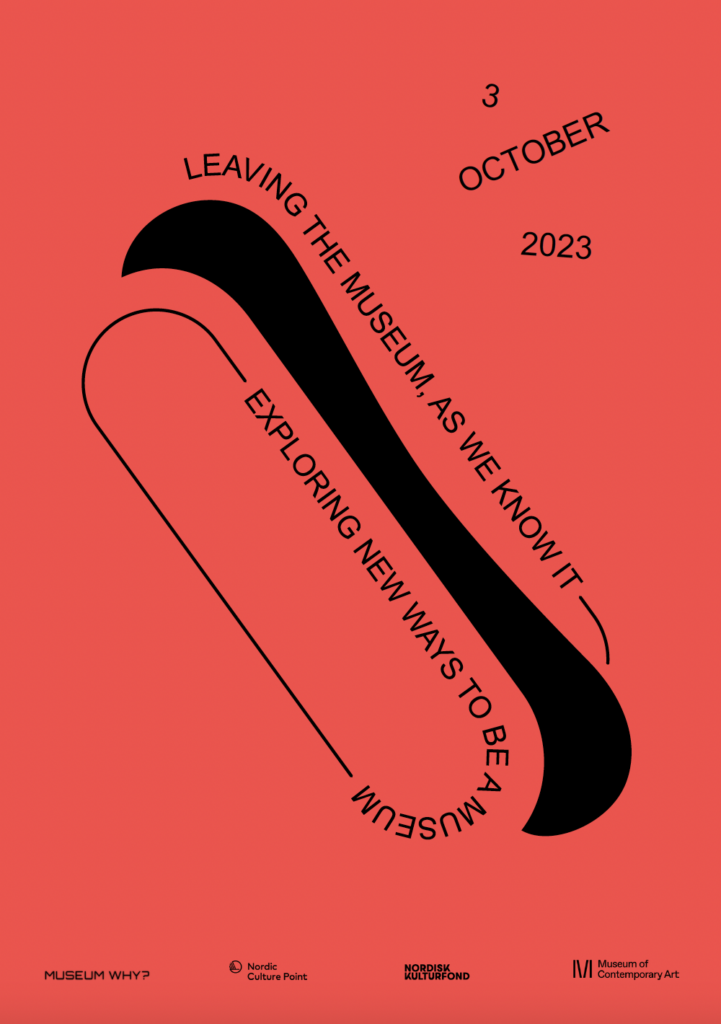 Leaving the museum, as we know it, addresses the growing attention and expectation of museums to operate beyond their traditionally defining and sacred buildings. When our audience does not come to us, we should reach out and come to them – engaging with new audiences in new ways.
The seminar taps into this development but would also like to move beyond the where and how museums operate today, and instead ask even more fundamental questions that also lies at the center of the Nordic network, Museum Why? Where do we find more radical progressions and challenges in terms of the very idea of the museum and its entanglement with and function in society today?
We have invited international thinkers and practitioners to share both reflections and concrete cases and aim to create an open space for exchange and discussion around these exciting themes and ongoing developments.
The seminar is organized by the Museum of Contemporary Art in Roskilde within the context of the network Museum Why, and also in connection with the museum's first exhibition in the former psychiatric hospital, Sankt Hans, which will be the museum's main exhibition platform for the next three years. The seminar will be held in one the most famous hospital buildings, Kurhuset, from 1860, and there will also be a guided tour of the exhibition as part of the programme.
Where: Kurshussalen, Sankt Hans Hospital, Kurhusvænge 3, 4000 Roskilde
Lunch, coffee and cake is included in the price.
NB. The seminar is in english
Ticket & lunch: 100 kr.
Student ticket & lunch: 50 kr.
Buy a ticket here